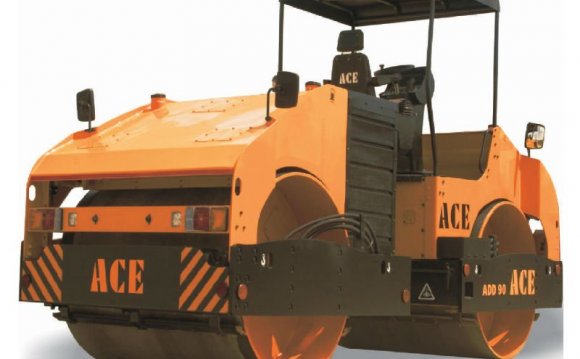 To help keep the VMT 160-80/90 TSC roadway roller effective for longer, we've created it to be quickly serviceable and extremely durable. That means comfortable driver appears with excessively reasonable vibration amounts, front-to-rear-frame oscillation for security, oil splash lubricated vibration bearings, class-leading service access (including a lightweight bonnet), maintenance-free center joints, and exceptional hose pipe and piping security.
There's also spring-applied, hydraulically circulated parking brake system and spring-loaded, adjustable vulcolan scrapers for each drum. What's more, to be sure every VMT 160-80/90 TSC roadway roller is able to move when it leaves the factory, we workbench test every person machine included in a rigorous test-run.
To make sure maximum productivity, we've created the VMT 160-80/90 TSC roadway roller with overall performance towards fore. That's why it comes loaded with concentric machined drum areas, a pressurised filtered water squirt system, the biggest gasoline tanks on the market, and automated vibration control with handbook override.
Not only that but this vibrating roller features single-piece circular eccentric shafts for powerful and durability, a high vibration frequency for quickly rolling rates, and a higher curb. Hydrostatic front side and rear drum propulsion helps make the VMT 160-80/90 TSC road roller a lot more productive. There's even switchable drum vibration; select dual, solitary front or single rear configurations. Plus the "TSC" variations feature total side clearance regarding the front ride and rear left-hand part and a drum to counterbalance which advances the versatility and manoeuvrability massively.
Source: www.jcb.com
Share this Post