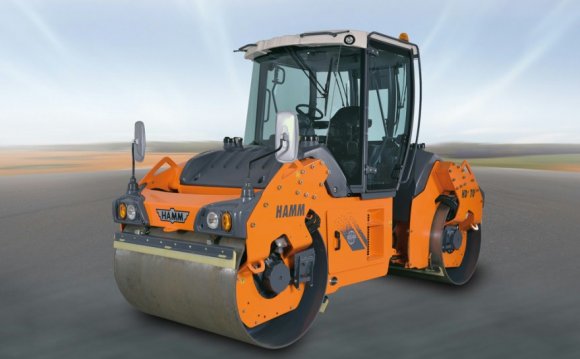 Powerful rollers provide excellent compaction outcomes
The RD12 one-ton roller series features twin drum drive and articulated steering for incredibly accurate control. Front drum vibration with fixed rear drum departs an excellent asphalt finish. Outstanding overall roller performance and a high exciter regularity allows compaction at faster rates while still delivering even protection and positive results.
Easily maneuverable products provide flush compaction to curbs and obstructions.
Pressurized water system provides constant water movement. An eight place timekeeper permits the operator to adjust water circulation to match circumstances.
Back platform and front bonnet tilt-up for simple access and enhance machine serviceability.
Rollers offer decreased sound amounts; products operate less noisy than competitive machines in the same course.
Ideally suited to compaction of granular base surfaces and finish layers on road repairs, driveways, parking lots and and any asphalt surface.
Please be aware that item availability can vary from country to country. It will be possible that information / products might not be for sale in your nation.
Source: www.wackerneuson.us
Share this Post