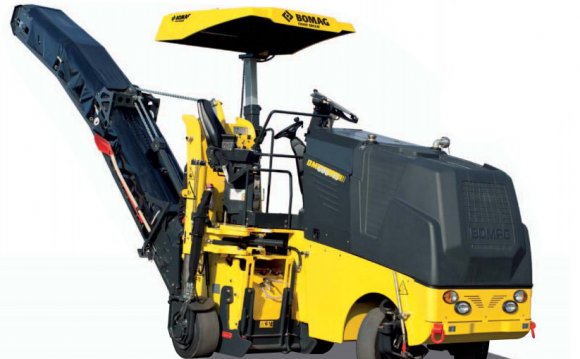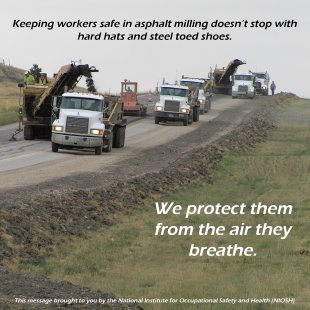 A recent service at realm of Asphalt 2015 celebrated the prosperity of the Silica/Asphalt Milling Machine Partnership's achievements to develop and verify manufacturing controls for silica dust in asphalt milling operations. The cooperation between government, industry, labor had been coordinated because of the nationwide Asphalt Pavement Association over the past decade to develop, test, and implement manufacturing controls for asphalt milling devices to efficiently reduce possible silica visibility below NIOSH's advised visibility restriction (REL) of 0.05 mg/m3.
Around 367, 000 U.S. workers are used in highway, street, and bridge construction and are vulnerable to contact with respirable crystalline silica. Workers make use of a variety of equipment when the removal of and recycling asphalt pavement including a cold-milling machine which has toothed, rotating blades that grind and take away pavement for recycling. Employees can breathe in the dust produced from cold-milling devices which regularly includes respirable crystalline silica. Breathing respirable crystalline silica trigger silicosis, a debilitating and possibly deadly lung condition.
One item associated with Partnership may be the NIOSH document, Best application Engineering Control Guidelines to manage employee Exposure to Respirable Crystalline Silica during Asphalt Pavement Milling, which gives tips that include ventilation controls and liquid sprays used to cool off the cutting teeth of milling machines, decreasing silica dirt publicity. The document also provides device producers guidance for evaluating current and future dust controls.
The Partnership was lauded as the gold standard for business, labor, and government cooperation such as the Asphalt Paving Partnership before it. If those involved in the Partnership would like to provide commentary below about what made this such a unique endeavor, we would like to hear them. We might be contemplating reading away from you if you were to think your business could benefit from a similar collaboration.
Duane Hammond, MS, PE, is a technical Engineer within the NIOSH Division of used analysis and Technology.
U.S. Census Bureau [2007]. Industry statistics sampler. NAICS 237310. Highway, street, and bridge building. Washington, DC: U.S. Department of Commerce.
by
Source: blogs.cdc.gov
Share this Post