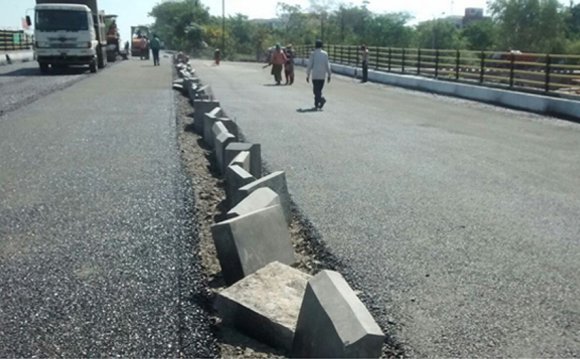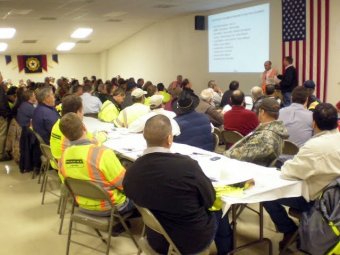 On January 13, 2012, Cemex presented a community demonstration in brand new Braunfels for construction of a 1/2+ mile long portion of Solms Road (west of I-35 into the railway paths). The demonstration attracted over 100 general public agency employees from places, counties, and TxDOT, as well as engineers and building specialists. This road was a reconstruction of a badly deteriorated asphalt roadway that is the principal truck accessibility road into Cemex concrete plant from I-35.
The pavement section consisted of a cement/lime-modified subgade level, with cement-treated base at the top, and RCC pavement (9 in) while the surface. The RCC placed through the demo ended up being a section between I-35 and FM 482, with curb and gutter. A section put into December 2012 (west of FM 482), had no curb and gutter. The older area, through the demonstration, ended up being diamond ground to enhance smoothness and rideability at higher rates.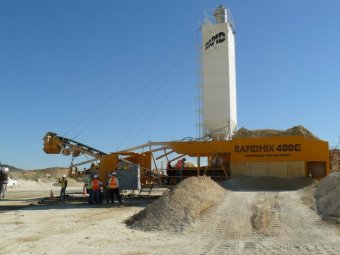 Cemex-organized introductory RCC pavement presentation and demonstration (January 12, 2012) in brand new Braunfels for Solms Road repair lured over 100 city, county, and condition company employees.
RCC was created during the Cemex plant quarry in pug mill. A pug mill is perfect for combining really dry materials, like RCC or cement-treated base.
RCC discharged from pug mill into dump truck.
Pug mill control panel.
Outside of twin-shaft blending chamber of pug mill.
Loaded dump truck carrying fresh RCC across RCC roadway section that was put in December 2011.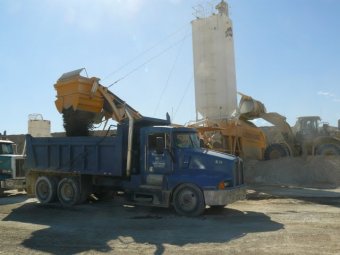 High-density paver with dual tamping bars putting RCC pavement (9" raise, after compaction). Compaction out of the paver may well be more than 90percent of maximum.
RCC paving businesses. Note subbase in foreground is cement-treated base, above cement/lime altered earth. CTB provides an exceptional work platform, while the cement/lime altered earth stabilizes and strengthens the expansive and weak clay subgrade grounds typical of Central Tx.
RCC being put between cast-in-place gutter part (left) and fresh RCC (right, not as much as 1 hr old). It is critical to place and compact "fresh joints" within one hour of keeping initial part of RCC to produce a continuing RCC pavement.
RCC paving train.
Compaction with 10-12 ton vibratory roller begins immediately following paver.
Vibrating roller tends to make multiple passes.
A smaller sized roller provides last compaction and finish into the surface.
Density is inspected with an atomic measure. Density target is 98percent of maximum dried out thickness.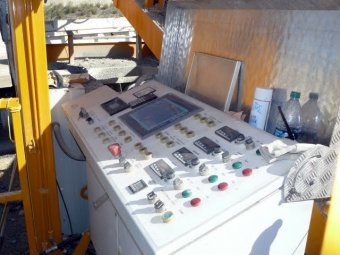 Fresh completed compacted RCC surface next to cast-in-place concrete gutter. RCC usually features a far more open-graded look to the surface (much like asphalt), compared to the more textured/finished area of cast-in-place concrete.
Using a heavy coat of white-pigmented curing mixture is critical to achieving a durable area. This needs to be done immediately following compaction.
Joints in RCC are cut with an early entry saw following compaction.
Early entry saws make certain that arbitrary cracking doesn't take place.
Completed saw slice on 1-month old RCC pavement.
Diamond grinding vehicle, putting a ground surface on a section of Solms path constructed in December 2011. Diamond milling can smooth out an RCC area so it may be used in greater speed restriction (>35 mph) applications.
Close-up of diamond grinding.
Unground area (left) and diamond floor surface (correct).
Element of Solms path (west of FM 482) positioned in December 2011, diamond floor during the January 13th demonstration. Observe that this element of road did not have curb/gutter.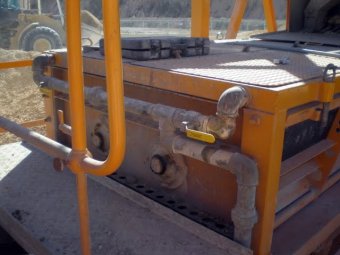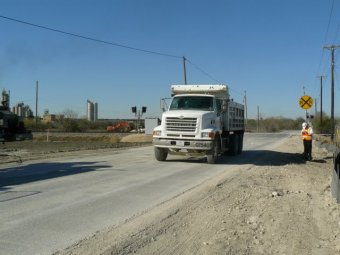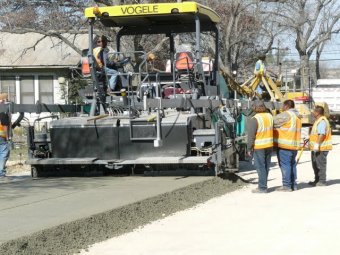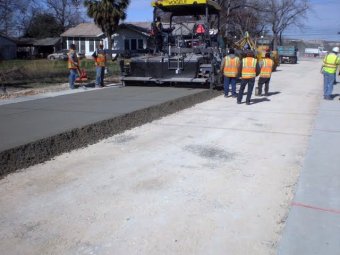 Source: www.cementx.org
Share this Post