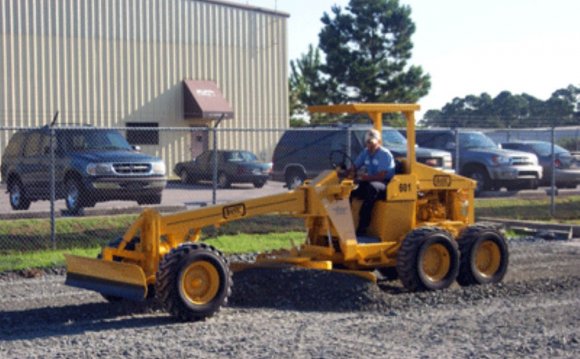 Full-Day Senior Only & Adult Program – 1080 hrs
Campus: Brownstown | CIP Code: 49.0202
Instructor:
Craig Turnbaugh
Instructor: Heavy Equipment Operations & Basic Maintenance
Growing up in a small town in North Central Pennsylvania, Craig Turnbaugh had a deep fascination with Tonka Toys and construction equipment. Craig's Dad would operate heavy equipment in his spare time to help supplement the weekly pay check. By being around his Dad and traveling around the area, he was able to watch the I-80 interstate highway being built in the Clearfield and Centre County areas along with Lake Raystown and the area highways.
While attending High School, Craig discovered his mechanical abilities when he took Vocational Machine shop for 3 years. At graduation, Craig knew he wanted to be involved in the earthmoving field. Leaving home and joining the NAVY SEABEES, Craig learned all aspects of the heavy equipment and diesel truck repair trade. It was during his last year of enlistment that he discovered the art and challenge of being an instructor by teaching the mechanics trade to new recruits coming into the SEABEES. Leaving the service with his wife and daughter, Craig returned home to Central Pennsylvania to work in the heavy equipment repair trade. Through his time in the service and being out in the field, Craig learned the operation side of the equipment so he could troubleshoot and repair the machinery.
After 20+ years of repair trade, Craig was selected to start the Heavy Equipment Operation and Basic Maintenance program at the Lancaster County CTC. Now in his 18th year, Craig brings his pride in workmanship and the CAN DO spirit of the SEABEES to each of his students on a daily basis to prepare them for a rewarding future in the heavy equipment trade.
Career Focus Statement
Prepare for immediate employment, advanced industrial certifications, apprenticeships, and further education.
Program Goals
All Transportation Technology students will:
Earn National Skills Certificates, i.e. National Occupational Competency Testing Institute (NOCTI) and PA Skills Certificates.
Successfully transition into a 1st career job and/or related post-secondary training.
Be proficient in their career major and demonstrate proficiency through hands-on performance and theoretical testing.
Program Description
Operate, troubleshoot, and maintain heavy equipment.
Interpret blueprints and site plans for site development.
Collaborate and perform heavy equipment-related activities in a team setting.
Employment Opportunities
Compact Equipment Operator
Concrete Technician
Heavy Equipment Mechanics Helper
Highway Construction Inspector
Highway Construction Laborer
Highway Maintenance Worker
Large-size Equipment Operator
Mid-size Equipment Operator
Project Planner
Site-Prep Apprentice
Surveying Apprentice
Source: lancasterctc.edu
Share this Post