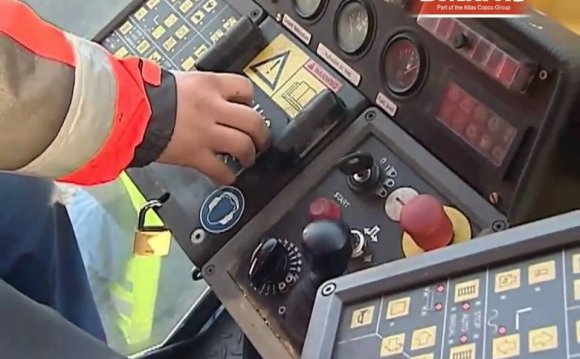 The $2 million Hybrid Off-Road Equipment Pilot venture had been completed June 2013 and supplied vouchers to speed up implementation of commercialized crossbreed construction gear, while assessing the emissions benefit of the apparatus in real world programs. The University of California at Riverside, Center for Environmental Research and technology (CE-CERT) administered both the implementation and examination elements of this Fiscal Year 2010-11 task.
Gear Deployment
As shown below, the Hybrid Off-Road gear Pilot venture provided $901, 578 in financing to simply help California fleets purchase ten Caterpillar D7E hybrid dozers and six Komatsu HB215-LC-1 hybrid excavators. The dozer's and excavator's respective $73, 000 and $28, 500 voucher amounts reflect roughly one-half of the crossbreed gear's progressive price. The implementation part of this task was completed in March 2013.
Vouchers Issued by Gear Make/Model
Car Kind
Vouchers Issued
Total Voucher Funds
Typical Voucher Amount
Normal Gear Purchase Price
Caterpillar Crossbreed D7E Dozer
10
$730, 578
$73, 000
$552, 943
Komatsu Hybrid HB215-LC-1 Excavator
$171, 000
$28, 500
$288, 239
TOTAL
16
$901, 578¹
¹An additional $98, 842 was offered to CE-CERT for task administration.

Gear Testing

CE-CERT finished the project testing aspect in April 2013, in consultation with ARB staff. Task characterization, series of operations/test cycle development, and in-use emissions evaluating were finished on three hybrid Komatsu HB215-LC-1 excavators and three crossbreed Caterpillar D7E dozers in participating community and private fleets. Gear duty rounds with this gear were created utilizing a variety of hundreds or even thousands of hours of time-lapse movie, electronic control segments (ECM), and international placement system (GPS) products across a number of in-use duty rounds. Venture gear was then tested making use of lightweight emissions dimension system (PEMS), comparing the relative emissions per typical task period when it comes to hybrid gear as well as its non-hybrid equivalent.

Emission great things about both the Caterpillar D7E hybrid dozer as well as the Komatsu HB215-LC-1 hybrid excavator depend greatly upon the kind of work being done. The crossbreed dozer provides a-two percent boost to around 28 per cent decrease in CO2 emissions, and a NOx boost of between 7 and 21 %, with lighter loads supplying the greatest efficiencies and fewest NOx dis-benefits. The Komatsu excavator provides between a-one percent increase to a 28 per cent reduction in CO2 emissions, with demolition work providing a 23 percent reduce and basic construction a 13 % decline in CO2 emissions. The NOx effect of the crossbreed Komatsu excavator ranged from an 18 per cent reduce for demolition work to an 11 % increase for general construction. This data shows that the next generation of hybrid construction gear will need additional technical improvements assure it achieves considerable greenhouse fuel advantages while also delivering NOx emission reductions across all responsibility cycles. Extra details are supplied when you look at the crossbreed Off-Road Equipment Pilot Project Final Report, entitled crossbreed Off-Road Equipment In-Use Emissions Evaluation (available below):

ARB and CE-CERT got and included public feedback regarding project scope, methodologies, and initial emissions screening results during six crossbreed Off-Road Equipment Pilot Project Public Work conferences. Agendas and handouts for those community conferences are given below.
Source: www.arb.ca.gov
Share this Post