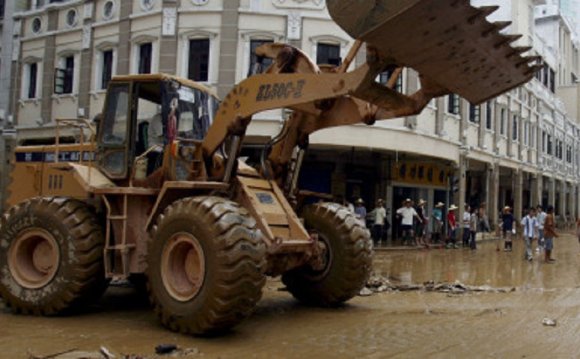 Columbus, OH – They're huge, they're noisy and they're right back at COSI! Big Machines including a bulldozer, concrete truck and a crane takes over COSI's West Plaza June 14-22, 2014.
Above 20 pieces of building equipment will be at COSI. Children can get their own hard hat to wear while they dig and move sand or operate the controls a real mini-excavator or a telescoping forklift. The youngest guests, rise in the driver's chair of several huge pieces of equipment or fool around with construction toys much like the real thing. Construction workers through the Ohio Contractors Association and Ohio Operating Engineers Apprenticeship & Training program is going to be readily available to spell out the way they use this massive gear to-do their tasks. They'll in addition perform crane demonstrations through the entire few days.
The Science of Big devices is on show at COSI June 14 through Summer 22 and is open during normal COSI hours: Monday – Saturday 10am – 5pm and Sunday, noon – 6pm. Admission to this exhibit is included with regular COSI entry. For more information check out COSI's Web site at cosi.org or call 614.228-2674.
Source: cosi.org
Share this Post